Holiday-houses - a safe investment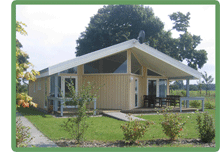 Relaxing for handicapped and not handicapped people: that is vacation in Holiday Village Lindow-Klosterheide.

An idyllic holiday camp is in development, with houses set apart on nice properties, suitable for mobile handicapped people and their relatives and friends.

The rooms do not contain stairs; they are also qualified for families with children and old people.


Buy or rent - you only can win !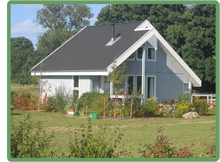 Profitable property acquisition in one of the most beautiful areas of Germany!
Safe capital investments and retirement provision!
High increase in value and attractive returns!
Two houses can be viewed. Please contact us for a date:
Inform yourself about the possibility to invest in a holiday-house.
Click here to see more photos
Interaktive panorama-views of the rooms

A profitable investment
Specially for investors the project is very interesting, because the houses will be rentable well. See under "rental" the countless holiday offers - mostly barrier-free. And their number will grow.

Get info about the vacation camp, the houses, as well as thepossibility to buy or to rent a house.

This page is going to show you around in the national park Stechlin and the landside of the Ruppiner Land, and maybe you will want to visit to see the beauty of the landside yourself.